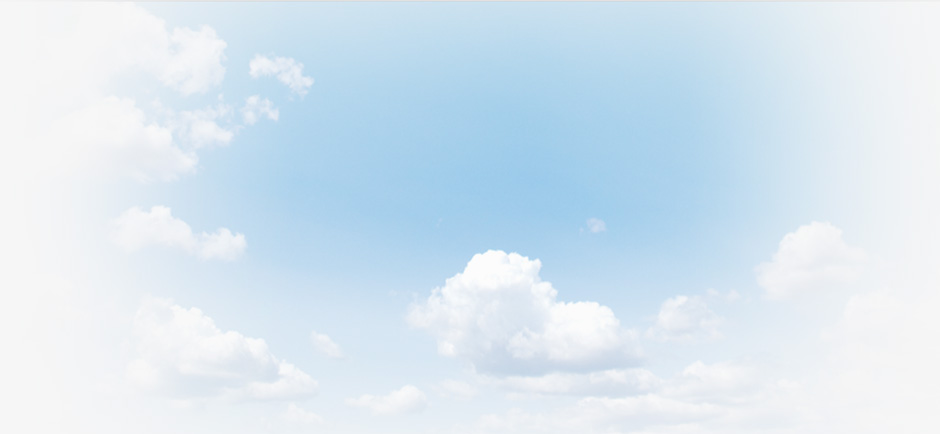 With FPS your in control of the data...
And also the layout!
Choose from dozens of predefined templates or create your own.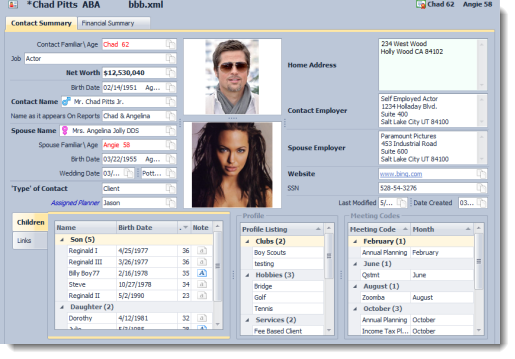 One of the Pre-configured Templates available for the Summary Section.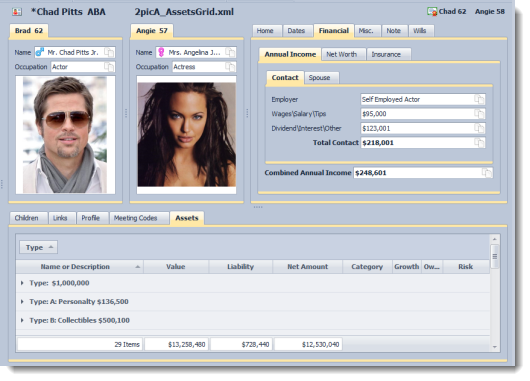 This is the same template altered using just drag-n-drop technology. We make it easy to customize the layout.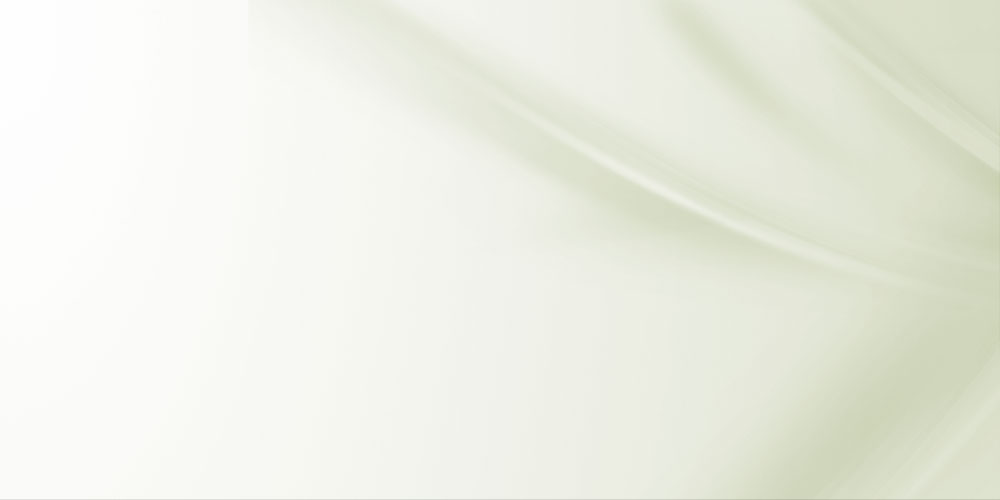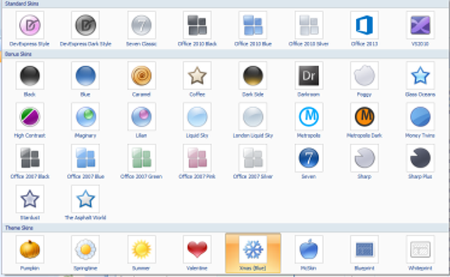 You decide the look and feel of the entire program
With over 30 different skins to pick from...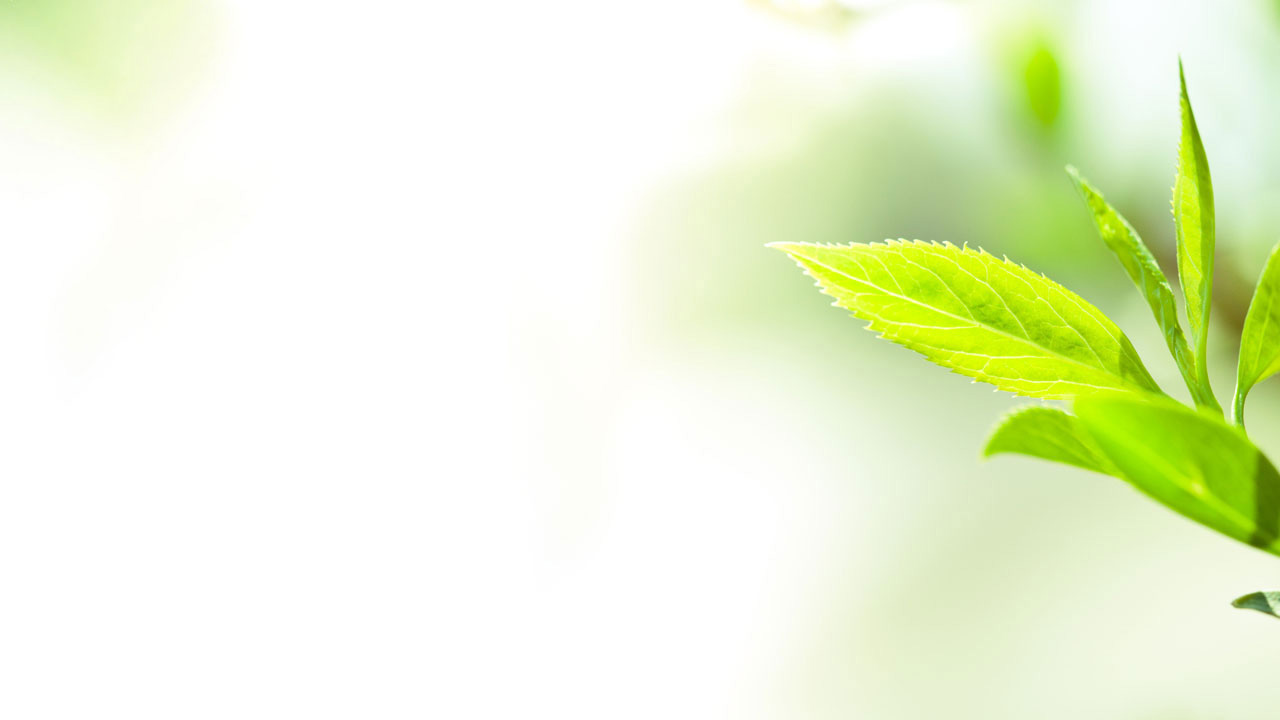 Create new and fresh scenarios for your clients easily...  
Without ever altering the original data!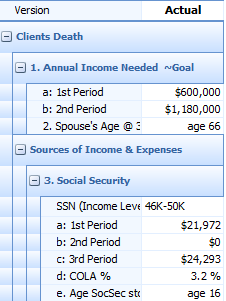 Data is arranged vertically in columns.
Actual Data is always the first column on the left. It's background always stays white or a similar color depending on the skin selected.
  Alternative backgrounds change color if they differ from the actual data. Red=lower values, Green=Higher values. Making it easy to spot the differences.  
Entire columns can be copied and pasted... creating and using alternatives is easy !
FPS allows up to 3 Alternative Plans for each Client.
  Select which data to use when your ready to preview or print...  

  This example would use Actual data from Financial Statement, while using Alternative 1 from the Retirement data, etc.
Submit Ideas
Have an idea for FPS?
Submit your feature request and it could be included in a future version of FPS.
Submit Ideas